See How You Can Save Up To 40%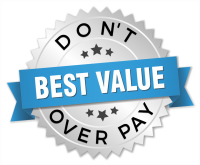 Should a Salesforce Softphone using Twilio really cost $75 per seat license each month?
We don't think so!
Take a moment to calculate your own budget & compare
seat license fees and Twilio charges for communication services
Another Softphone Using Twilio
Notes
Whether 5 users and 2,000 minutes or 50 users and 300,000 minutes, CloudCaller.io provides more for less!
More calls on your phone, fewer calls on your wallet.
CloudCaller.io is also available on a quarterly basis at $35.00 USD per seat per month.
For Legal Proceedings special pricing applies.